[Conference] Future of the Past – Who Makes History?
페이지 정보
Name

최고관리자

Date

18-06-24 11:20 Hit292 Comment0
본문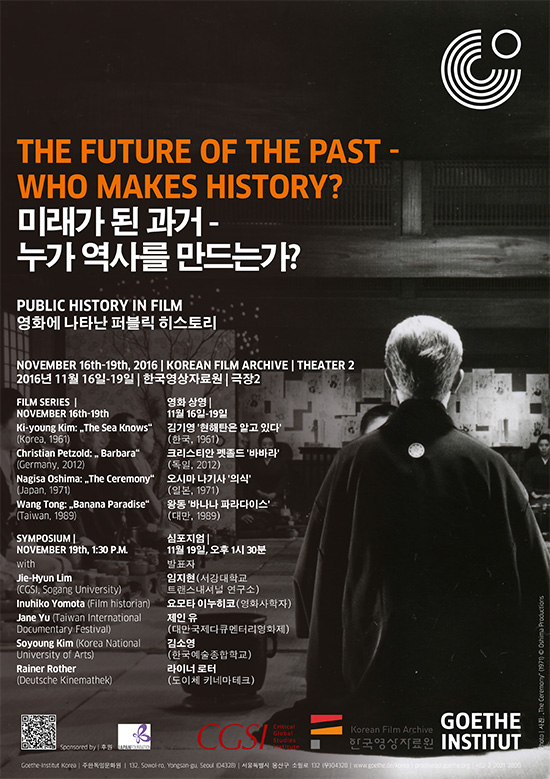 Future of the Past – Who Makes History?
ㅡ
Hosted by: Goethe-Institut Seoul, Korean Film Archive, Critical Global Studies Institute
Korean Film Archive (Sangam-dong) Cinematheque KOFA2
November 15– 19, 2016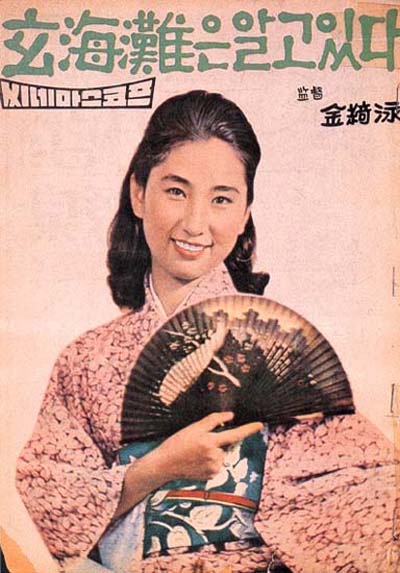 The "Future of the Past" project is a cultural exchange program that compares perception of past history through film and media dealing with contemporary history. The 'perception of past history' of a particular region of a specific time continuously affects the perception of reality today. The current situation in Northeast Asia is not free from the ongoing issues of past history – the Comfort Women, the Nanking Massacre, the February 28 Incident (Taiwan), and the Cultural Revolution, to name a few. The covering up of such issues has perpetuated the straining of international relations. This entangled reality reproduces the myth of 'coming to grips with' the past and then moving forward to the next stage and thereby intensifies the chasm between perception of past history and reality. (It should be noted that the image of Germany as a model nation of contrition regarding its past history is a historical construct and that even in Germany 'coming to grips with the past' actually has not ended but is an ongoing issue.)
Under the assumption that the public perception of past history is a real issue at hand and that the problem of past history is not a temporary one that can be settled, this project attempts to get a fresh grasp of current state of affairs through complex understanding of past events. To this end, the project compares films and art works dealing with contemporary history in East Asian countries and Germany. By understanding how past history is transformed into myths and variations, the project participants will be able to fathom how the historical perception and popular international viewpoint of each nation today are constructed.
The project's November event consists of two parts: film screenings and seminars.  The five feature films, selected by film scholars from China, Germany, Japan, Korea, and Taiwan, will be shown. These films deal with the recent history of each country. In the seminar, participants will engage in a scholarly, transnational consideration of the historical contents covered by the films.