[Conference] Review Forum for the Mass Dictatorship in the Twentieth C…
페이지 정보
Name

최고관리자

Date

18-06-22 14:15 Hit421 Comment0
본문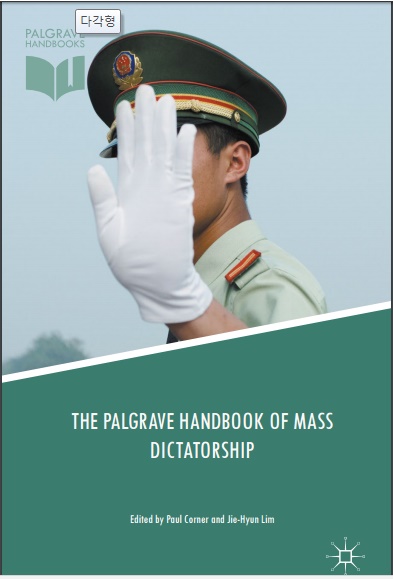 Review Forum for the Mass Dictatorship in the Twentieth Century Series
ㅡ
Organized by: CGSI, CiSReTo (Center for the Study of Totalitarian Regimes at University of Siena) & ZZF (Center for Contemporary History, Potsdam) / Sponsored by: SK SUPEX & CiSReTo
Kleiner Seminarraum ZZF, Potsdam, Germany
June 15 – 17, 2016
Review Forum for the Mass Dictatorship in the Twentieth Century Series
Organizers: CGSI, Centro per lo Studio dei Regimi Totalitari del XX secolo (CiSReTo: Center for the Study of Totalitarian Regimesat University of Siena), Zentrum für Zeithistorische Forschung (ZZF: Center for Contemporary History, Potsdam)
Sponsors: SK SUPEX, CiSReTo
Date: June 15 – 17, 2016
Place: Kleiner Seminarraum  ZZF, Potsdam
The Review Forum was held in Potsdam in commemoration of the publication of the entire series of Mass Dictatorship in the Twentieth Century (Palgrave Macmillan).
The two-day event gathered together experts in diverse dictatorships in the twentieth century for reflexive and lively discussions in the panels thematically corresponding
to the series volumes and Handbook sections.
Conceived by Jie-Hyun Lim, who later served as the series editor, the five-volume series (with its companion Handbook) was completed with the publication of Everyday
Life in Mass Dictatorship in November 2015. The series represents the fruition of the international scholarship that delved into the concept "mass dictatorship" as dictatorship built from "below" with the active participation of, and the support from, the masses.
The Review Forum dealt with seven major themes including the history of mass dictatorship, modernity, gender politics, and everyday life. It was attended by Paul Corner, a specialist of Italian fascist, Alf Lüedtke, an expert on the history of everyday life, Karen Petrone, a gender history researcher, and Michael Schoenhals, a renowned sinologist, to name a few.